Perot Foundation Neuroscience Translational Research Center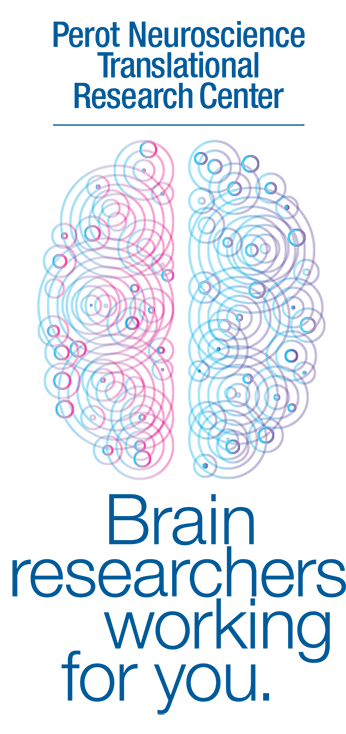 The Perot Foundation Neuroscience Translational Research Center (NTRC), a Core in the Peter O'Donnell Jr. Brain Institute, supports clinical research requests for providers at UT Southwestern Medical Center and its affiliated hospitals. With more than ten years experience, our teams offer a wide array of clinical research assistance including biostatistical support, contracting and budgeting negotiations, new study planning and ongoing coordinator support, regulatory support including IRB submissions, biospecimen collection, processing, and banking.
The Perot NTRC is divided into three teams (Administrative/Operational Support, Clinical Research Core, and Neurosciences Biorepository) and currently supports clinical research in the Departments of Neurology, Neurosurgery, Pediatrics, and Physical Medicine and Rehabilitation.
Neuroscience Research Core
The Neuroscience Research Core is a team of skilled professionals who specialize in all areas of clinical research in the neurosciences for adult and pediatric patients. The team assists with new study start up, completion of feasibility surveys, IRB submissions, organization and planning of study visits, data collection and entry, phlebotomy, EKGs, neuropsychological assessments, and more. Our team includes licensed registered nurses who perform clinical procedures such as starting IVs, giving injections, and administering investigational products. We recruit research participants from UTSW inpatient and outpatient settings, as well as Parkland and Children's Health. When requesting services for this Core, a request in iLab is required.
Expertise
44 team members with a combined total of 435 years of experience
8 CCRC (Certified Clinical Research Coordinator) credentialed research nurses and study coordinators
3 CCRP (Certified Clinical Research Professional) credentialed research nurses and study coordinators
Divided into six specialty teams: Pediatric Neurology, MS/Neuroimmunology, Acute & Chronic, Cognition & Memory, Neuromuscular, Gene Therapy Program, Biorepository
Members of the following organizations: Association of Clinical Research Professionals, Society of Clinical Research Associates, Association of Child Neurology Nurses, American Heart Association, Movement Disorders Association
Perot Foundation NTRC: Then and Now
Began as a service in Department of Neurology and became part of O'Donnell Brain Institute in 2018
In 10 years, grew from 8 to 40 coordinators in 2021 and handles more than 150 clinical trials a year
Added a biorepository core in 2021 providing researchers with sample acquisition, a central lab for processing, and biospecimen storage
Added several online tools, such as iLab billing, to streamline processes and keep project goals on track
Neuroscience Biorepository Core
The Neuroscience Biorepository Core is comprised of researchers who adhere to the highest ethical standards for acquisition of human biospecimens. The specimens are centrally stored at UTSW and available for research requests. Our dedicated team is available to collect and transport biospecimens for a myriad of diseases to our dedicated lab in the NL building where they are processed and stored for the researcher. When requesting services for this Core, a request in iLab is required. Learn more about the Biorepository and our services.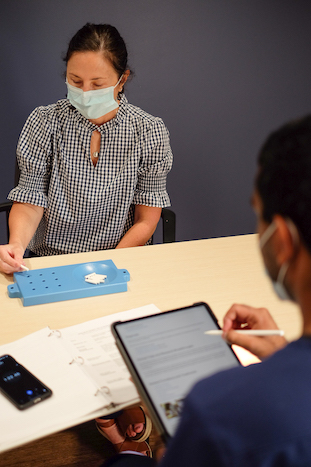 CONTACT
To learn more about working with the Perot NTRC, send us an email.
Request services via RedCAP.
Administrative/Operational Support
Contracts Management: creates, develops, and plans the implementation of research projects by providing contractual support. Services include budget creation and negotiations for clinical trials; submission of Clinical Trial Coverage Analyses, financial feasibility surveys, direct correspondence with sponsors, billing for services to sponsors, and submissions to Sponsored Programs and Contracts Management offices.
Regulatory Services: dedicated resource to assist investigators with regulatory preparation and IRB submissions for new studies, as well as ongoing support that includes modifications to the protocol and annual reviews.
Compliance and Quality Program: oversees the onboarding and research education for new staff, ensures initial and ongoing competencies of staff training requirements, assists with audit preparations and study monitor visits, ensures compliance with study protocols, as well as institutional, state, and federal guidelines.
Biostatistical Services: offers consultations, sample size calculations, and a full array of statistical analyses by Dr. Morgan McCreary.