Research
At the UT Southwestern Peter O'Donnell Jr. Brain Institute, our next-generation research programs don't end in the lab. Our discoveries make a difference in our patients' lives and across the world. Led by investigators who span basic and clinical science – such as circadian rhythm pioneer Joseph Takahashi, Ph.D.; structural biologist Ryan Hibbs, Ph.D.; and schizophrenia researcher Carol Tamminga, M.D., to name a few – our innovative research programs build on new technologies and foster integrative studies.
Programs and Resources
Investigator Program
All UT Southwestern faculty are eligible to apply for "Investigator" status within the O'Donnell Brain Institute. Faculty granted this designation must meet one of several scholarly criteria. This program is meant to foster scholarly excellence and to enhance connections among UT Southwestern faculty working on brain science-related research. Details about being an Investigator and how to apply.
Internal Grant Support
The O'Donnell Brain Institute offers support for researchers at all levels. We currently have three programs. The Visionary Neuroscience Program supports highly innovative new research that because of its novelty and risk profile is not suitable for NIH funding, The Sprouts Grant Program supports new ideas from trainees working with OBI Investigators. We also provide funds for research interest groups to hold networking events and focused workshops. Learn more about internal funding.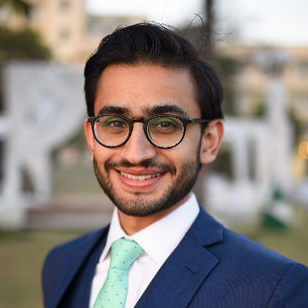 I am deeply grateful to the O'Donnell Brain Institute, the Sprouts Grant mechanism, and the reviewers who selected my project for funding. This grant has given me freedom, autonomy, and an outlet for creativity in the middle of my residency - these gifts are unquantifiable.
Syed Faaiz Enam, M.D., Ph.D.
Sprouts Grant Recipient
Research Project
Dr. Enam, a Neurology resident, is working on a prototype of a novel and implantable neural device to deliver cytostatic hypothermia. Learn more about his researchin Science Advances.
Research Initiatives
Our Facilities
A dedicated research tower and new neuroscience wing at William P. Clements Jr. University Hospital break down traditional barriers between departments and promote quick translation of findings from the lab to the clinic.
Our faculty has access to the latest technology to pursue new treatments and techniques, including two state-of-the-art TissueCyte 1000 multiphoton microscopes and NanoZoomer 2.0-HT and Zeiss Axioscan.Z1 digital scanners and additional resources below: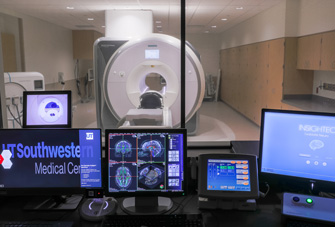 High-intensity focused ultrasound (HIFU)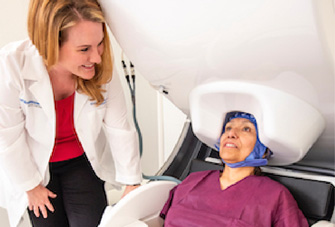 Magnetoencephalography (MEG) scanner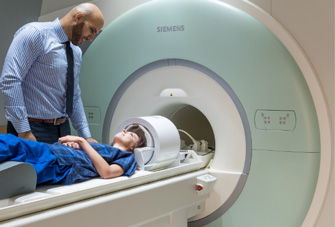 7 Tesla MR scanner
Meet Some of Our Researchers