Neural Scientist Training Program
The O'Donnell Brain Institute's Neural Scientist Training Program (NSTP) identifies and supports exceptional trainees who are pursuing scientific careers focused on nervous system function including the translation of fundamental insights into novel therapeutics. Our goal is to provide close mentorship to early-career scientists as they develop into established academic leaders.
Learn about the scientists chosen for the NSTP program and how it will support their research and careers.
NSTP Fellows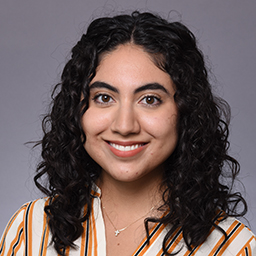 Research: I use mouse models to study brain circuits in the cerebellum that mediate social and feeding behaviors. This can aid the development of more effective treatments for autism and eating disorders.

Why did you apply to be an NSTP fellow? The program offers the opportunity to receive mentorship from accomplished scientists and build academic relationships. By providing the space to share ideas and connect with other neuroscience students and faculty, I believe being part of this initiative will greatly support my scientific career journey.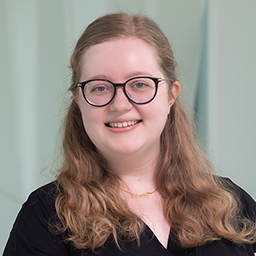 Research: My lab studies song learning in zebra finches, a species of songbird, as a model for speech and language disorders in humans. I am currently developing song analysis tools that will make it easier to compare song disruptions in birds with different genetic manipulations, which mimic genetic speech and language disorders found in humans.

Why did you apply to be an NSTP fellow? I liked that the NSTP program offers additional mentorship opportunities, particularly with a clinical and translational focus. Through this program, I hope to get more first-hand knowledge of how various speech disorders present in human patients and use this to inform the song analysis methods I develop.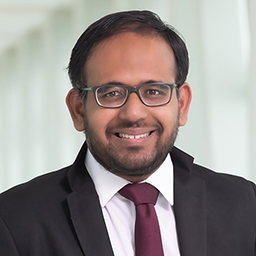 Research: I use state-of-the-art structural biology techniques (in cell solid state NMR) to investigate the structural variation of tau prion strains using tau sensor cell culture model.

Why did you apply to be an NSTP fellow? I believe the NSTP program will provide me the opportunity to collaborate and learn from experts which will support my transition into clinical neurodegeneration research in the future. I also think it will help me become a part of the wider community of neuroscientists and clinicians at UT Southwestern.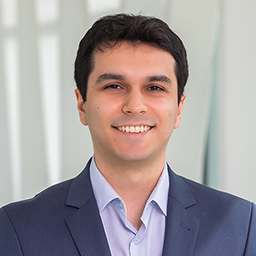 Research: I am working on identifying human-evolved molecular features by focusing on epigenome and transcriptome at cellular resolution and assessing their possible involvement in psychiatric diseases. To this end, I am analyzing single-nucleus RNA-seq and single-nucleus ATAC-seq datasets across human, chimpanzee, and macaque gray matter cortical regions collected in our laboratory.

Why did you apply to be an NSTP fellow? I believe this program will enable me to think more accurately and deeply about one of my research goals: understanding the link between human brain evolution and psychiatric diseases. While the existence of this link is established, we are missing a detailed understanding which requires deep insight in both human evolution and psychiatric diseases.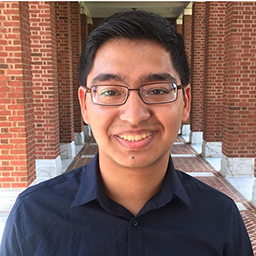 Research: I hope to become a physician-scientist who studies neurodegenerative diseases from a biophysical perspective.

Why did you apply to be an NSTP fellow? I believe that the combination of research excellence and clinical expertise at UT Southwestern, and the individualized mentorship provided by the O'Donnell Brain Institute Mentoring Committee will provide an ideal environment to pursue a physician-scientist career.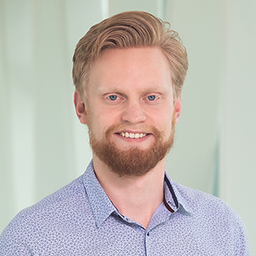 Research: In the Douglas lab we study traumatic brain injury using both mouse and worm models of mechanical trauma. Using these models, we have discovered that a particular group of neurons, dopaminergic neurons, are much more sensitive to mechanical stress compared to other neurons. My thesis project aims to understand why dopaminergic neurons are so sensitive so we can develop therapeutics preventing degeneration of dopaminergic neurons following traumatic brain injury..

Why did you apply to be an NSTP fellow? The NSTP program allows me to learn from the current leaders in neuroscience and understand what it takes to become one.
Program Structure
Eligibility
To be eligible, individuals must be entering a Ph.D. or M.D.- Ph.D. program and plan to pursue thesis work relevant to normal or abnormal nervous system function. Preference will be given to those exploring issues related to brain disease.
This encompasses all areas of neuroscience relevant to brain disease, including but not limited to:
Biochemistry
Cell biology
Electrophysiology
Neural circuitry
Behavioral studies
Candidates will typically pursue their thesis work in the UT Southwestern Neuroscience Ph.D. Program, but may work with any UT Southwestern mentor as long as they pursue a project within the scope of the NSTP mission.
Funding support
The NSTP will fund up to three fellows annually. Fellows will receive two years of full stipend and tuition support (years two to three for Ph.D. students and the initial two Ph.D. years for M.D.–Ph.D. students).
Fellows are required to apply for an NIH F31 Fellowship Program (or similar) during the final year of NSTP support.
Fellows will also receive an additional annual $5,000 stipend to encourage their scholarship, support the participation and presentation of their work at meetings, or to facilitate their education in other ways.
Although funding is limited to two years, NTSP Scholars remain part of the program (including mentorship and related activities) for the entirety of their graduate careers.
Mentorship
Faculty mentorship is an important NSTP priority, and each fellow will be paired with a faculty member in their field of study in addition to their Ph.D. mentors. Fellows will have the opportunity to closely interact with faculty to foster beneficial professional relationships.
NSTP scholars will present their work annually to an O'Donnell Brain Institute mentoring committee that includes leading UT Southwestern scientists, such as National Academy of Sciences members and Nobel Laureates.
Fellows will also have the opportunity to receive feedback on grant and manuscript submissions to assist in their continued scholarship.
Translational Opportunities
The NSTP will offer opportunities for fellows to interact with clinicians and observe patients firsthand, providing them with a unique perspective on brain disease.
Eligibility and How to Apply
NSTP candidates are selected from the group of students who are offered admission to the UT Southwestern Graduate School of Biomedical Sciences or the UT Southwestern Medical Scientist Training Program.
The Graduate School or MSTP application material serves as the application for the NSTP program; no additional material is required.
Students interested in being considered for the NSTP program should notify the admissions staff or their faculty interviewers. NSTP staff faculty will also advance the names of those interviewed or accepted students they believe would be strong candidates for the NSTP program.
For more information, email Brenda Pallares, Administrative Coordinator, O'Donnell Brain Institute.
Review Criteria
Candidates are evaluated based on:
The strength of their academic and research records
Their commitment to the highest quality investigation
Their future likelihood to develop as a highly impactful scientist in brain science