The Science: Center for Alzheimer's and Neurodegenerative Diseases
UT Southwestern's Center for Alzheimer's and Neurodegenerative Diseases (CAND) is focused on developing new therapies and diagnostics for Alzheimer's and related neurodegenerative diseases based on fundamental disease mechanisms. A multidisciplinary group of scientists conducts research that spans the biological scale, from the atomic-level structure of proteins through the development of agents to diagnose or treat disease.
Featured Research Approaches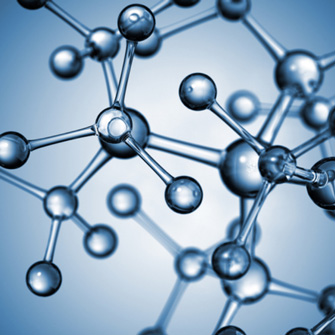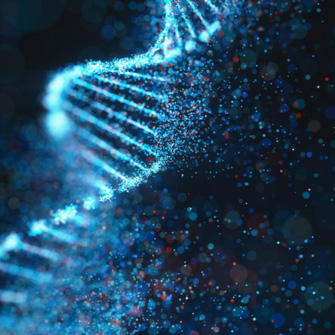 Biochemistry and cell biology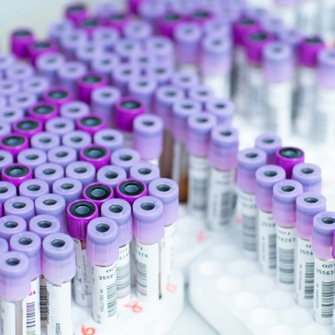 Our Philosophy on Collaboration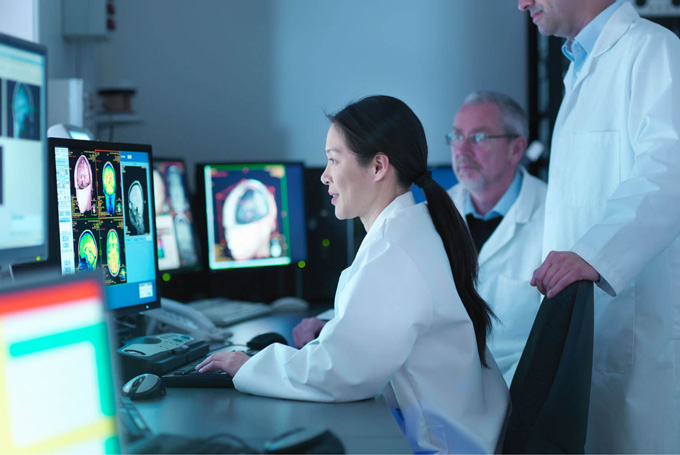 By collaborating with a diverse group of scientists from inside and outside the center – from radiologists who use advanced imaging techniques to diagnose disease, to researchers who perform computer-based analyses of protein structures – Center investigators aim to develop new tools to diagnose and treat Alzheimer's disease and related disorders as quickly and efficiently as possible.
This approach encapsulates the philosophy of the O'Donnell Brain Institute, which brings together faculty across departments and disciplines to break down traditional barriers, helping to facilitate translational work much more quickly.
The O'Donnell Brain Institute supports the Center's mission of translating basic research to diagnosis and therapy through efforts such as:
Data management that helps researchers link the molecular structures they study to clinical data
Funding to support trainees and to help launch projects quickly
The Neuroscience Translational Research Center (NTRC), which helps collect patient data and facilitate clinical trials
Training Highlights

Trainees will have the opportunity to work in diverse areas that range from structural biology to animal and human studies. Research will encompass basic and translational approaches to neurodegenerative diseases.
Trainees will develop skills to work as independent scientists. They will receive advice from faculty members appropriate to their project, and will be expected to drive research on their own.
Funding will come from internal sources (including the Neural Scientist Training Program) and proposals written by the trainees.
Go to Center for Alzheimer's and Neurodegenerative Diseases