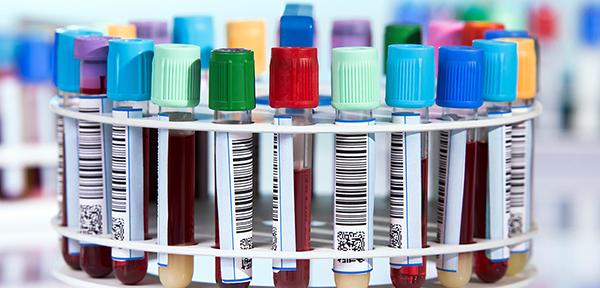 The Perot Foundation Neuroscience Translational Research Center (NTRC) Biorepository is designed to accelerate translational research by linking our clinical care programs and basic science labs. This centralized resource provides high-quality, deeply annotated biospecimens to support laboratory science and ongoing clinical research. Biorepository services are available to UT Southwestern Medical Center faculty, UT System researchers, and special partnerships with public and private colleges, universities, research centers, and industry collaborators.
The biorepository is able to supply access to previously acquired specimens. PIs with IRB approved protocols to use deidentified samples can request specimens for research. This resource has been created to accelerate research programs. Furthermore, PIs can request the prospective recruitment of special patient populations under our existing IRB approved protocol. This allows researchers to start collecting specimens quickly, efficiently and under standardized protocols. The Biorepository is governed by a steering committee that ensures compliance with our mission and goals.
Mission and Goals
The mission of the Biorepository is to facilitate collaborative research across UT Southwestern Medical Center by providing a unique, centralized resource of high-quality specimens for human subject research studies, the development of diagnostics, and the creation of novel therapies.
The Biorepository has three overarching goals:
Serve the research community through centralized and standardized services for the collection, processing, management and distribution of biological assets.
Foster collaborative research and facilitate transdisciplinary and/or departmental studies and trials.
Offer a quality controlled program with regulatory compliant facilities and standard processes designed to meet the needs of any biospecimen.
Biorepository Services
Protocol consultation, ensuring regulatory compliance
Research subject recruitment, enrollment
Prospective biospecimens collection
Biospecimen processing
Biospecimen management and storage
Downstream application of stored biospecimens
Types of Biospecimens Processed
Whole blood collection (EDTA, ACD, Heparin, PAXgene blood collection tubes)
Plasma and serum processing
PBMC and PMN processing
Urine aliquot and urine pellet collection
Stool, saliva/sputum sample collection
CSF supernatant and CSF pellet
How to Request Services
To request Biorepository services, please submit an intake form through Redcap: PNTRC Service Request Survey. The Biorepository Medical Director and Laboratory Director will outline a plan for your project at that time. As biospecimens are collected, billing and invoicing for services are handled through iLab.
Partnerships
UT Health System Biorepository
UT Southwestern Medical Center Biorepository Committee
O'Donnell Brain Institute Advisory Committee
Hours and Location
Monday - Friday: 8 a.m.- 5 p.m.
Weekends and Nights: As needed
5323 Harry Hines Blvd.
NL9.110
Dallas, TX 75390-8813